About
ABOUT THE FIRM
KL LAW is not a typical or traditional law firm. I take a modern and dynamic approach to the legal practice.
I focus on the main issues of individuals, entrepreneurs, small and medium businesses who require real estate, immigration, family, tax litigation, and general legal counsel. I believe in the value of delivering legal services in a user-friendly, cost-effective manner. I understand the needs and challenges of entrepreneurs and small business owners because I am a small business too.

CONVENIENT – I understand how busy life can get, for added convenience, after-work and weekend appointments are available to fit your busy schedule.

FLEXIBLE FEES – Most of my services are priced on a fixed-fee basis. For litigation or complex matters, my services are priced on an hourly basis. However, I offer flexible arrangement where my fees can be fixed, hourly, or both so you can have options to make my legal services affordable.

APPROACHABLE – I aim to provide professional yet approachable service to put you at ease. I try to use plain language and avoid legal jargon as much as possible to make legal information easier to understand and uncomplicated.
About the Lawyer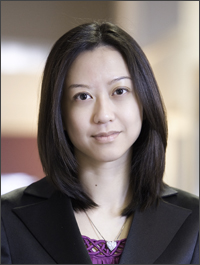 I own and operate the KL LAW firm. I am a member in good standing with the Law Society of Upper Canada. I received my law degree (LL.B.) from the University of Windsor, Faculty of Law, in 2008. Prior to entering law school, I lived and travelled in Asia for a year after I received my Bachelor of Commerce from the University of Ottawa, School of Management, in 2004.

While I am experienced in all of my practice areas, my favourite type of cases are tax litigation and dispute matters. I enjoy defending my clients against the CRA. I believe my attention to detail, my ability to get the work done quickly and my commitment to giving personal, attentive service are beneficial to my clients. I am fluent in English and Vietnamese.

I am a member of the Law Society of Upper Canada, the Canadian Bar Association (Ontario) and the Carleton County Law Association.

Outside of the practice of law, I am a traveller, reader, minor foodie and Ottawa Senators fan.
Testimonials
"Kiera has provided residential closing services to me on two separate occasions and I could not be happier with her work ethic and ability to answer questions. Her work is very thorough and response time is quick." B.Lum
"Kiera has provided us with exceptional services in regards to our real estate purchase. Her expertise was knowledgeable and very professional. She was able to answer all our questions in a fast and efficient manner. She always contacted us throughout our entire process and follow-up with any problems that occurred. Purchasing a house is a very happy and stressful time. Thank you so much for your patience walking us throughout the entire process and answering our many, many questions making it so much easier. Highly recommended!" H.Tran